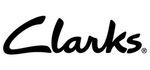 Carer Discounts across 100s of brands
We have a huge range of money-saving deals and vouchers for My Homecare staff, from mouth watering restaurant vouchers, discount holidays, money off fashion fixes through to deals on gym membership, mobile phones, and utilities. Your hard work should be rewarded. We're here to make sure you are.
Over 50,000+ Members
With over 50,000 Carer members, we understand you. We understand the hard work you do and the long hours you invest in taking care of others, and we want to make sure you're rewarded for this.